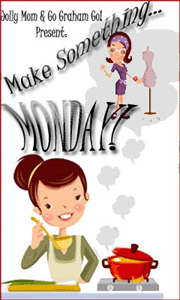 So I can't take sole credit for "making" these, but I did raise the parents from couple day old chicks, and I did do all the regulating of the incubator. Today is hatch day for our eggs in the incubator. Last night two eggs had little cracks in them, and this morning we have a chick! The other egg is cracked open more, and there is another egg with a crack. You can see the chicks inside the eggs moving and hear them peeping to each other.
So looks like we have at least three chicks!
We'll see what the day brings.
(I hopped up to check the eggs right before posting this and another chick has pipped through its egg--so that's four!)
You can see in the picture that the chick is still all wet from being inside the egg. We will leave the chicks in the incubator which is nice and toasty warm to dry off and fluff up before we move them to their brooder. I'm going to set them up on their own for about a week until they are a little bigger and then try putting all the chicks in together since they are about a week or so apart in age.